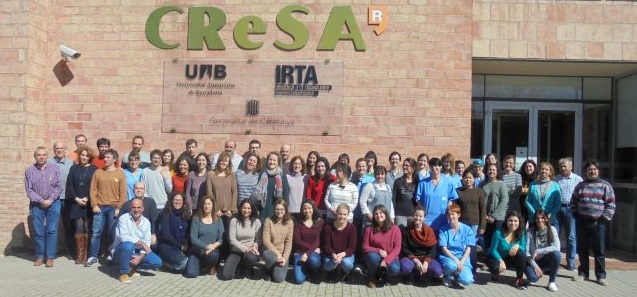 The Animal Health program for terrestrial species is developed exclusively by the IRTA-CReSA (Animal Health Research Center), located in Bellaterra.
The research focuses on better understanding the infectious diseases affecting farm animals, as well as the wildlife involved in the distribution and epidemiology of certain diseases. The studies are based on developing animal infection models, improving diagnostic techniques, and seeking therapies and vaccines to improve animal health and the quality of products intended for human consumption.
Focused in the One Health concept, the program also seeks out the public health of people through risk assessment studies of the diseases transmitted between animals and people, the zoonotic diseases.
Subprograms of research:
Support to public institutions:
Departament d'Agricultura, Ramaderia, Pesca i Alimentació
Public Helath Agency of Catalonia (ASPCAT)
World Organization for Animal Health (OIE)
Support and assessment to other institutions
Services to companies
---
· Head of the programme: Natàlia Majó
· Researchers: 27
· Support staff: 43
· Work centre: IRTA CReSA
Your message has been sent succesfully
Unable to send, try again